MOVIE POSTER "LA PAIX INTÉRIEURE"
Art Direction — Graphic Design
Movie poster I have created for Cloé Bailly short film "La Paix Intérieure".
Produced by CAVIAR — View Teaser here : https://vimeo.com/267089663
BEHIND THE SCENES "ENDLESS NIGHT"
Website — Digital Experience — WebGL
Interactive Experience of the making-of "Endless Night" Music Video. The website allow users to switch between different layers of the VFX production. Discover the dedicated website here : www.endlessnight.fr
RIDEAU FERMÉ, NUIT TOMBÉ, IT'S CLOZZED
Website — TUMBLR Experience — GSAP ANIMATION
Between fashion and photography, the project initiated by Teddy Delcroix offers a walk from shadows to light through a nocturnal window shopping, costing nothing more than our viewing pleasure. Randomly upon a reflection of an inanimate mannequin or a neon light still on, the sleeping city dares to dream : https://clozzed.tumblr.com/
NAILMATIC "FINGER SNAPS"
Brand Film & Gifs
Conception and Direction of a brand film for Nailmatic ("Finger Snaps") showing the whole range of nail polishes and some animated gifs to support the promoter's news on social networks. This campaign is part of the launch of their new e-commerce platform (www.nailmatic.com).
DU RIVAU ARCHITECTES & ASSOCIÉS — ART DIRECTION / WEBSITE
Art Direction of the new platform for Du Rivau Architectes & Associés in collaboration with MASHVP (www.mashvp.com).
View website here : wwww.du-rivau.fr
CONSTRUCT/STYLISME — TEDDY DELCROIX x HELMUT NEWTON
CARRE PRODUCTION — ART DIRECTION
Brand Identity
Conception & Direction of the visual identity of Carré Production.
CLAIRE DOUROUX / AUCTIONEER — ART DIRECTION
Brand Identity
Conception & Direction of the visual identity of an Auctioneer.
WANDA PRINT — ART DIRECTION
Brand Identity & Website
Art Direction of the internet platform for Wanda Print. The conception of the site was developed by Studio Grouek (www.grouek.com). In order to maintain consistency with Wanda Productions, the minimalist style of the brand was underlined.
View website here : wwww.wandaprint.com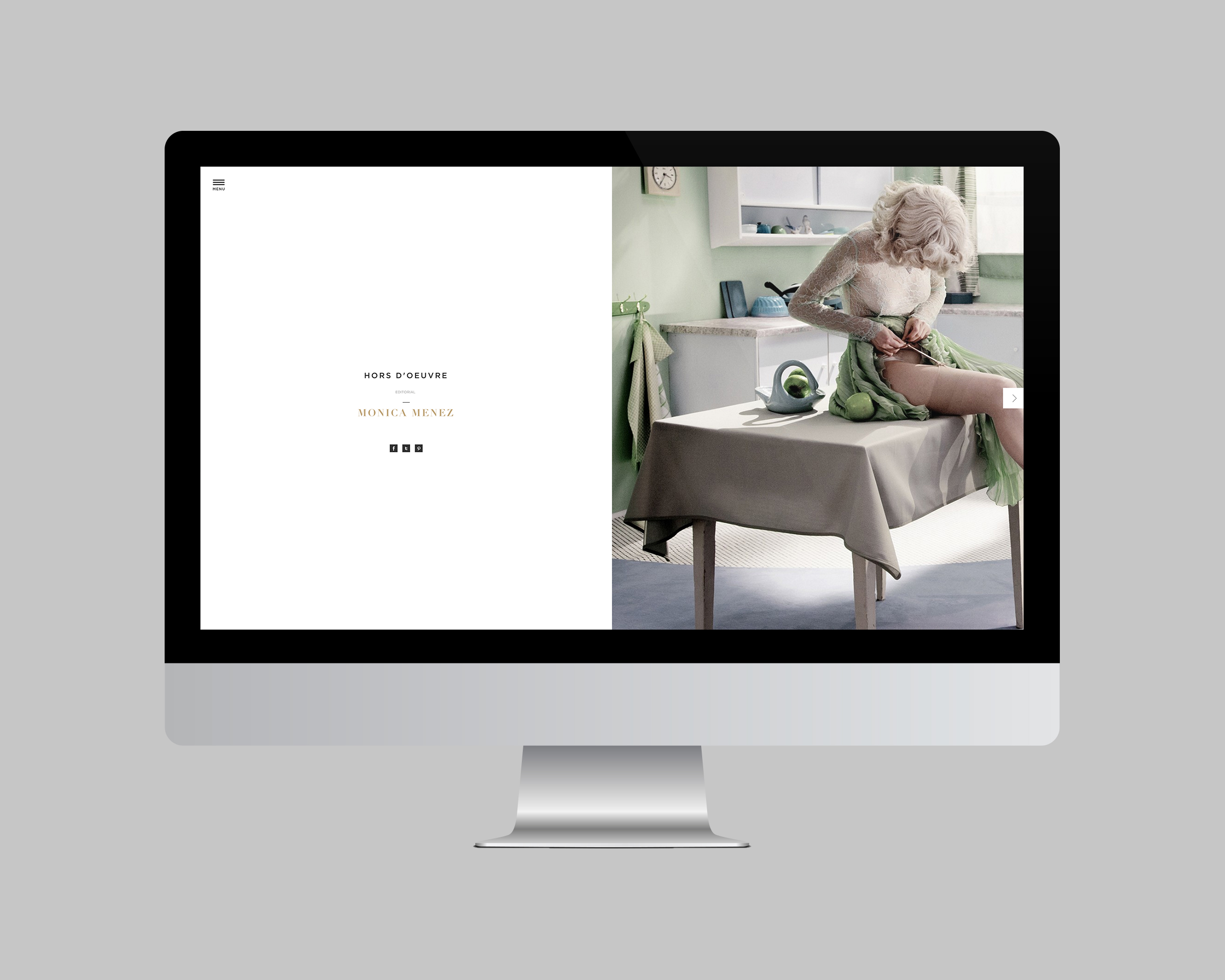 WANDA PRODUCTIONS — ART DIRECTION
Brand Identity & Website
In charge of the full makeover of the visual identity and communication tools for Wanda Productions. It was about getting rid of the "techno" aspect reminiscent of the 2000s in favour of a minimalist look. That brand positioning has made it possible to develop a strong identity recognizable abroad. The codes of luxury were also used to conquer that market that was, at that time, yet to be explored by Wanda. That visual base has allowed to develop the different Internet supports leaving the spotlight on the images produced by Wanda.
The development of the visual identity was given to Cléo Charuet (www.cleoburo.com). The site & other web supports were developed by Anonymous (www.weareanonymous.com).
The Internet tools were honoured with the most prestigious awards (The FWA, AWWWARDS, etc…)
View website here : wwww.wanda.net